Tools of the Programme

HOW TO MAKE YOUR BEE HOTEL
With the downloadable fact sheets below you will have all the information that you need to build your own bee hotel. The video will show you how it's done step-by-step. Send us your photos once you have finished your wild bee installation !
Think about re-using old material for your nestbox: bottles, PVC tubing, old furniture, letter-boxes...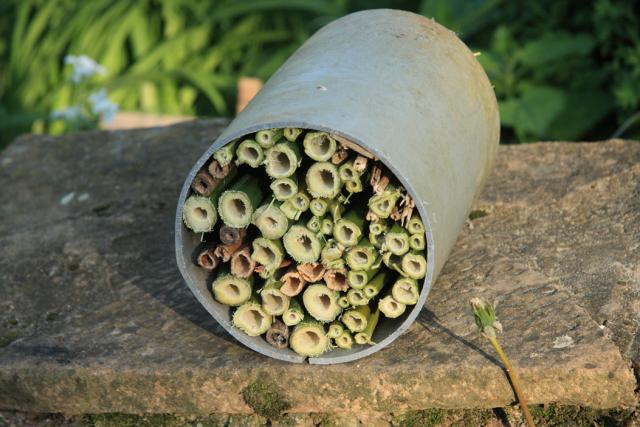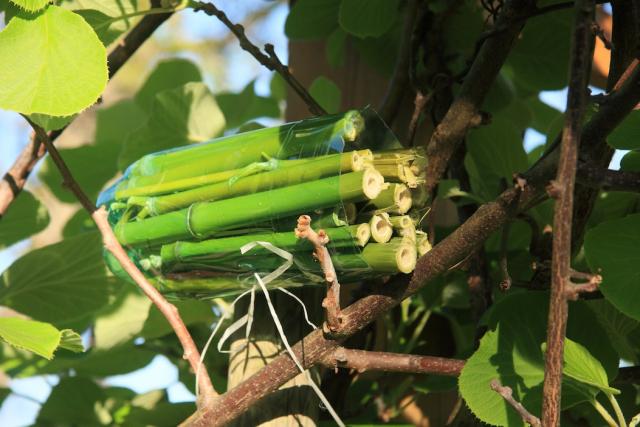 Please share your observations with us by signing up at our site, and answering our nesting installation questionnaire regularly. Since every nesting installation is unique, you can take photos of your handiwork and share them at our photo gallery. All the information gathered from participants will help us know more about the types of bees present in your garden, the types of building materials they prefer for nesting, and to have a more precise idea of the bee populations present in Grand Lyon in general.

Soon you will be able to find fact sheets in this category that will help you choose a more pro-biodiversity lifestyle. You will be able to create nesting sites for bees and also for other little creatures. Our practical advice will help you care for your garden, and you will be helping the pollinators, and your surrounding environment all at the same time.
Share your observations, your comments, and your requests. Learn more by reading our Frequently Asked Questions (FAQ) section.